Fit & Fly Tuscany
April 11 - 18, 2020
Join us for Fit & Fly Tuscany, which will be held April 11 - 18, 2020 at a private villa outside Lucca, Italy. The Retreat Host will be Fit & Fly Co-Founder Rebecca Garland, and the fitness instructor will be Sydney Miller.
The group will also be joined by Anna Kloots, a travel writer, photographer, and creator of Travel Outside the Box. Fit & Fly Tuscany guests will have a memento from the week with access to Anna's photography taken during the retreat.
Lucca, Italy
Lucca is a city on the Serchio river in Italy's Tuscany region. It is known for the well-preserved Renaissance walls encircling its historic city center and its cobblestone streets. Broad, tree-lined pathways along the tops of these massive 16th- and 17th-century ramparts are popular for strolling and cycling. With its location only a 30-minute drive from Pisa, a one-hour drive from Florence, and a one-and-a-half-hour drive from Cinque Terre, Lucca is the perfect jumping off point for traveling in the region before or after the retreat. As author Hilaire Belloc described Lucca, "it's the neatest, the regularest, the exactest, the most fly-in-amber town in the world, with its uncrowded streets, its absurd fortifications… everything in Lucca is good."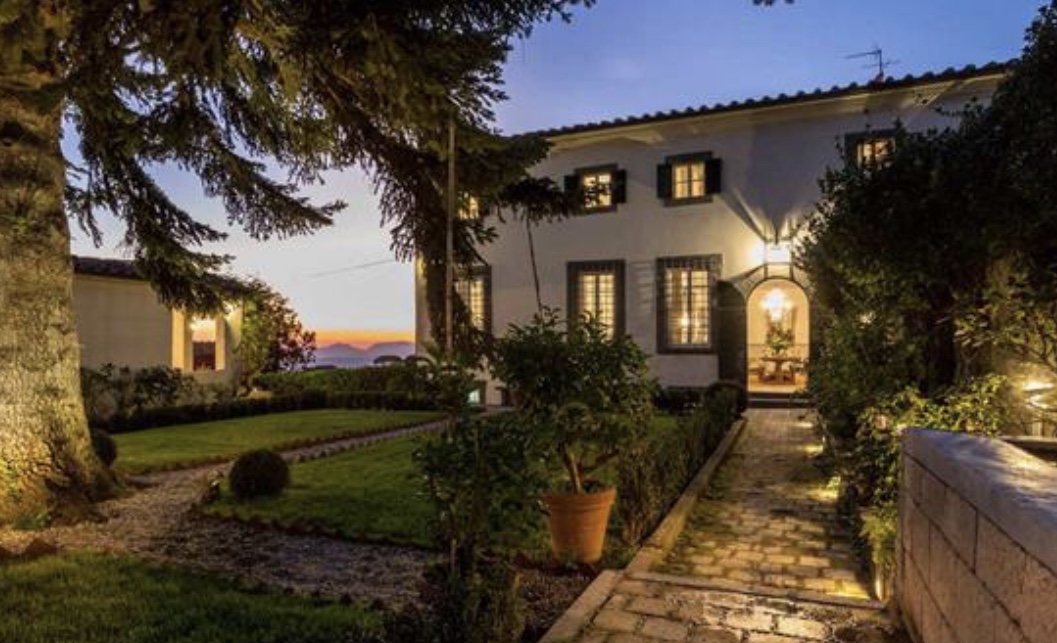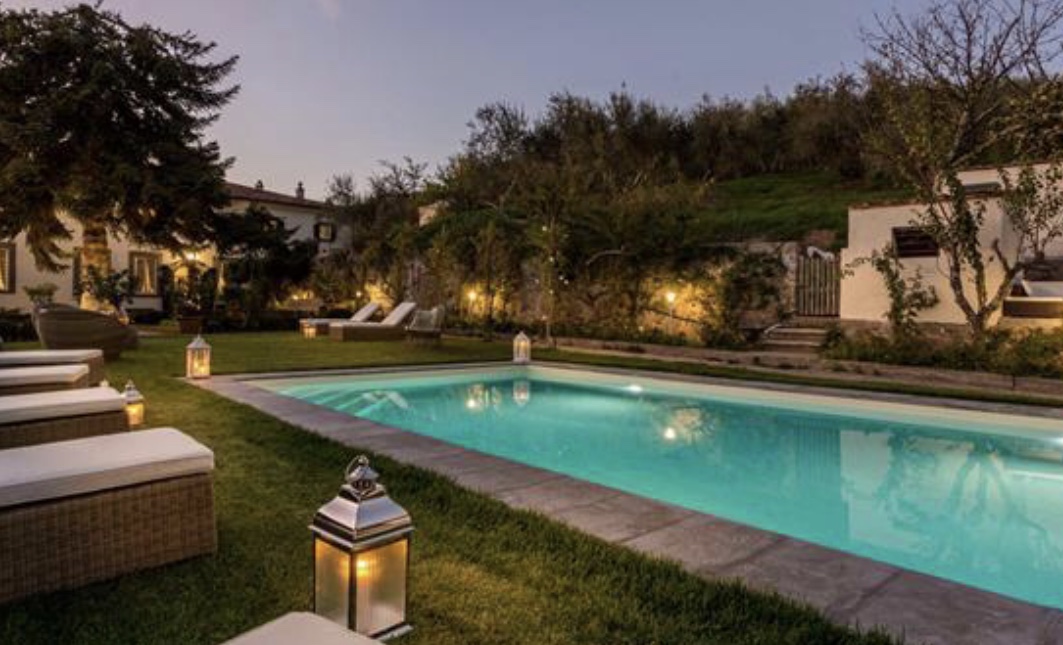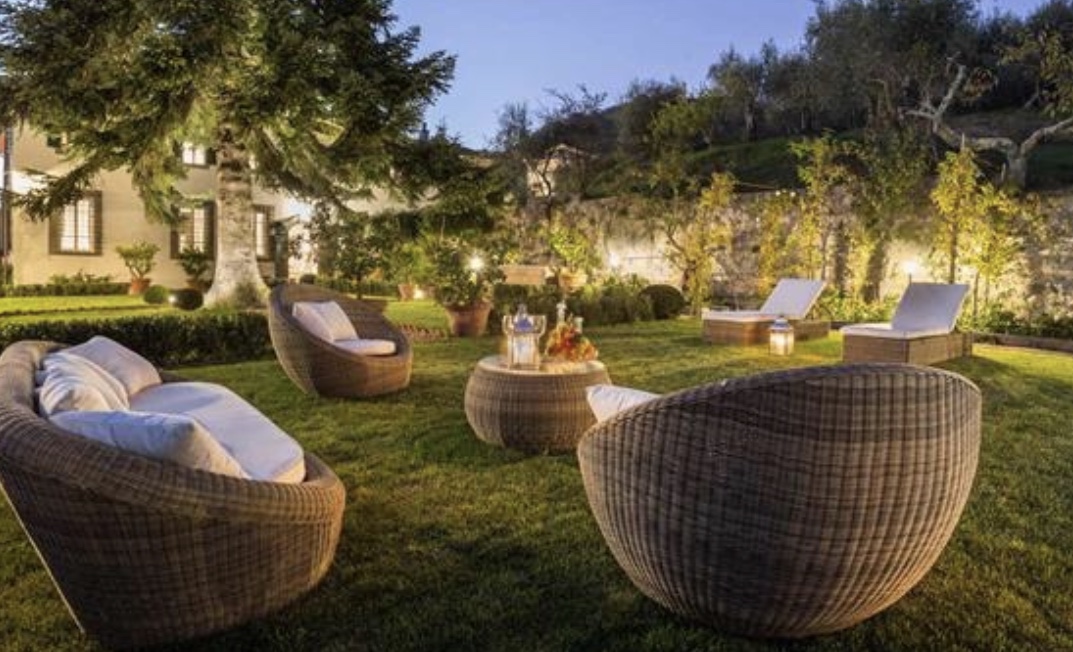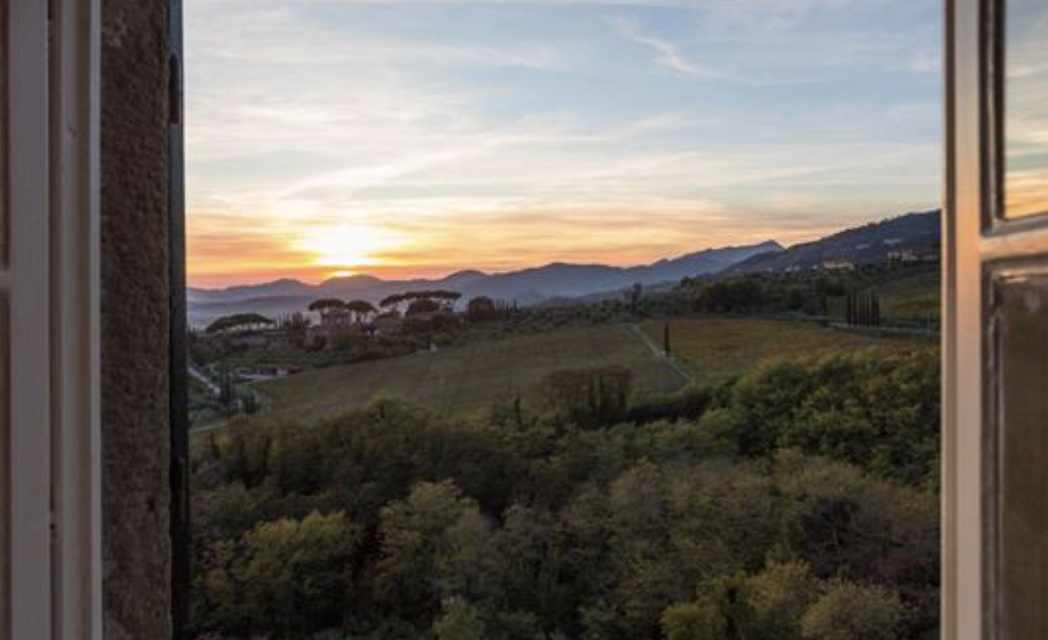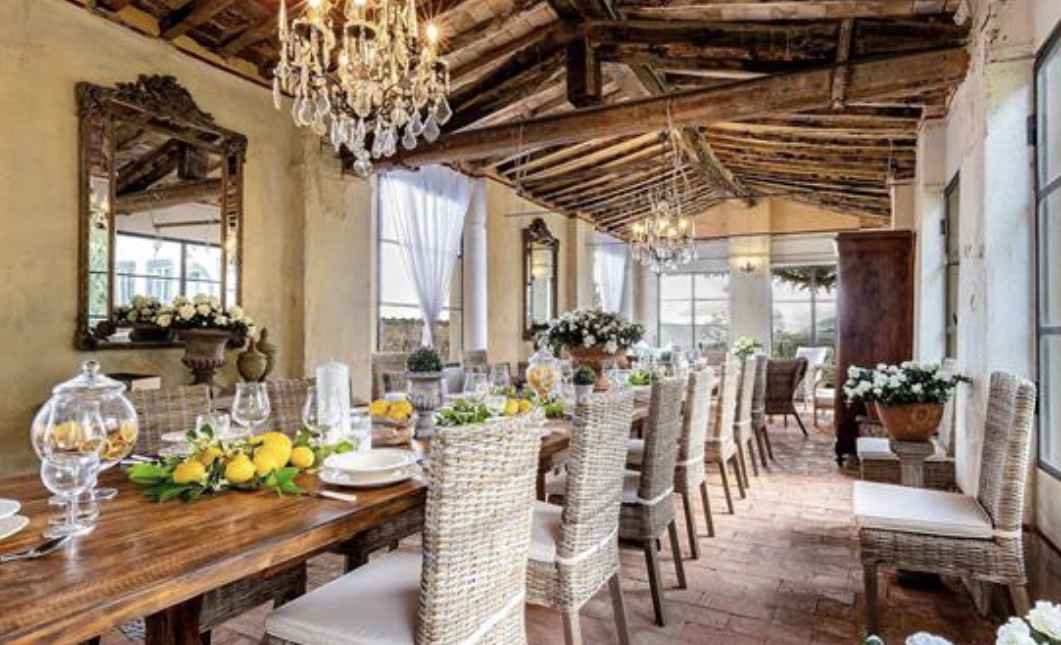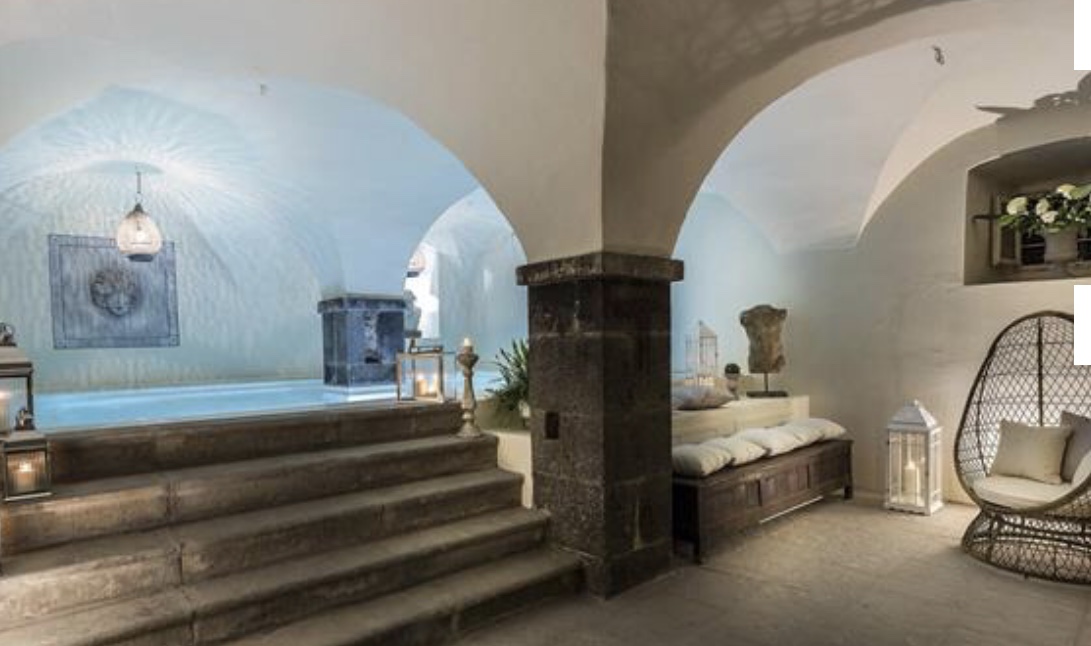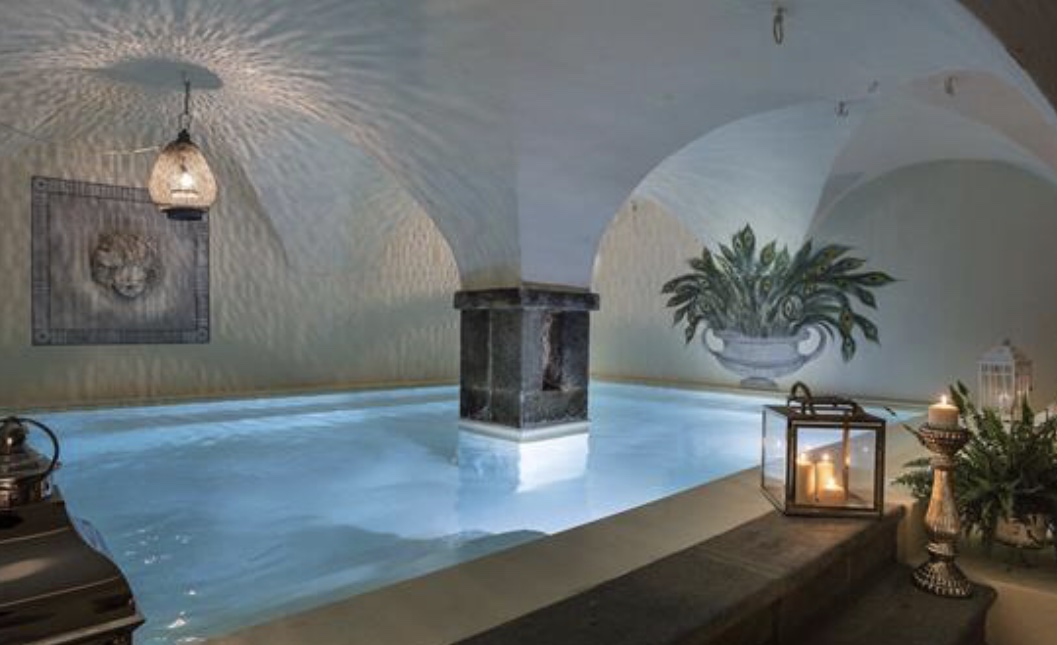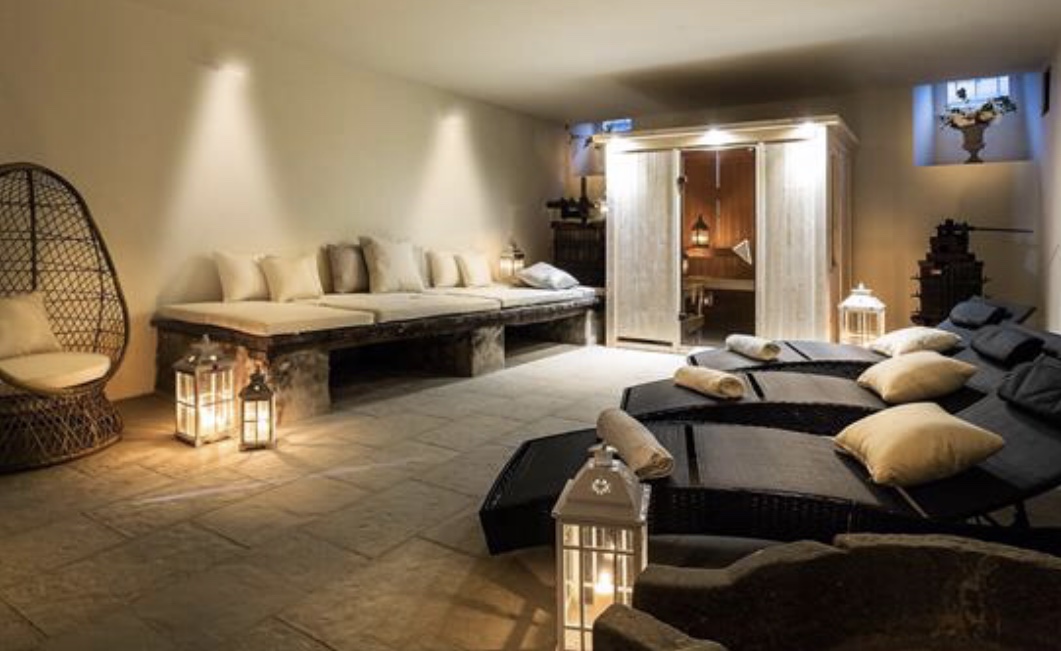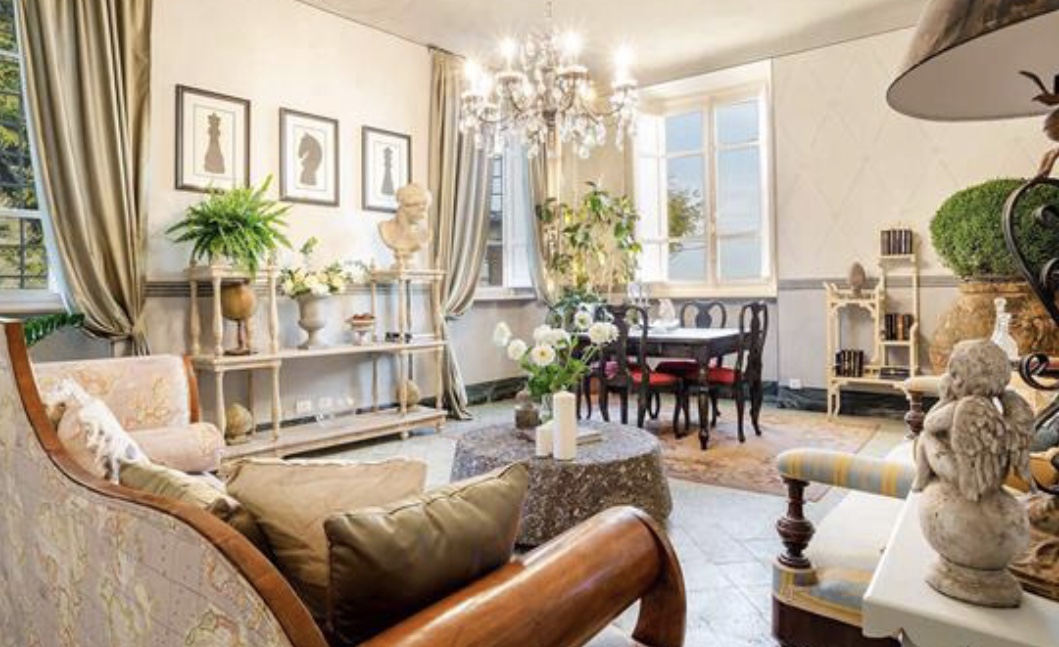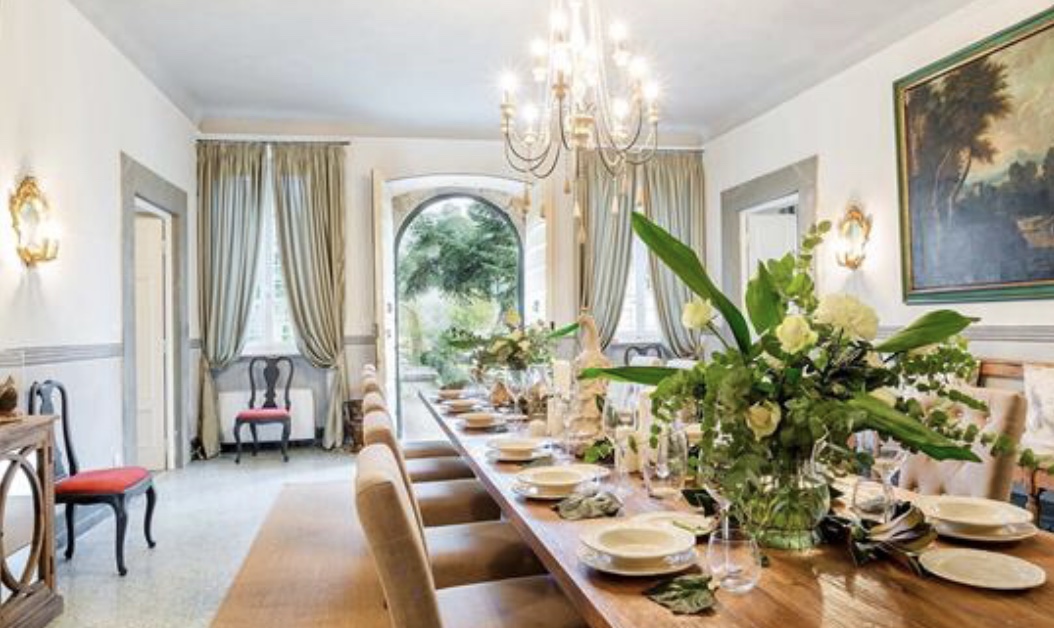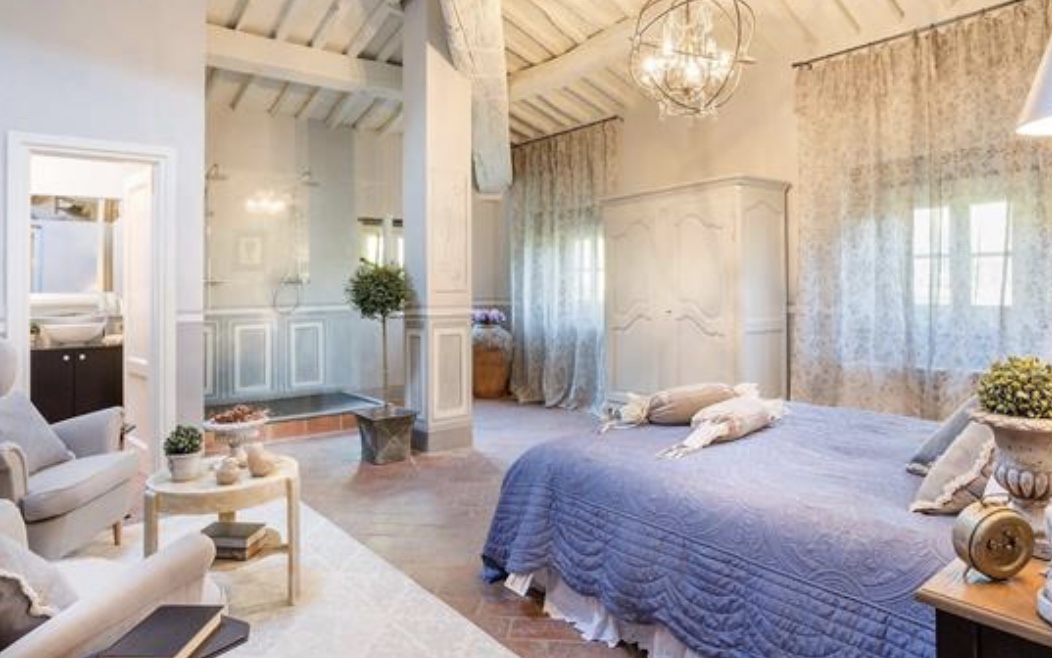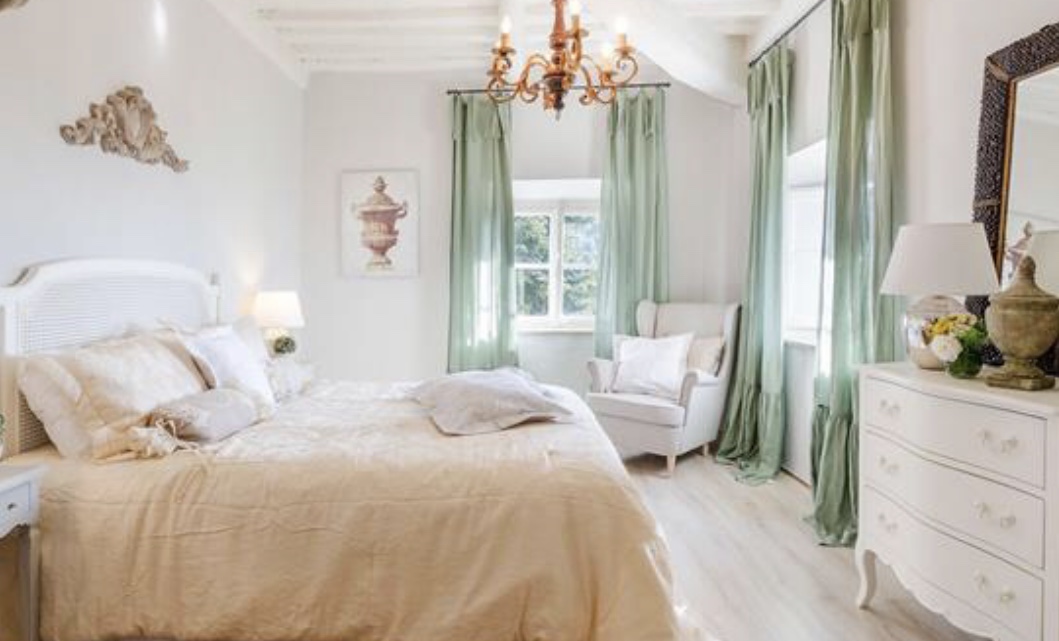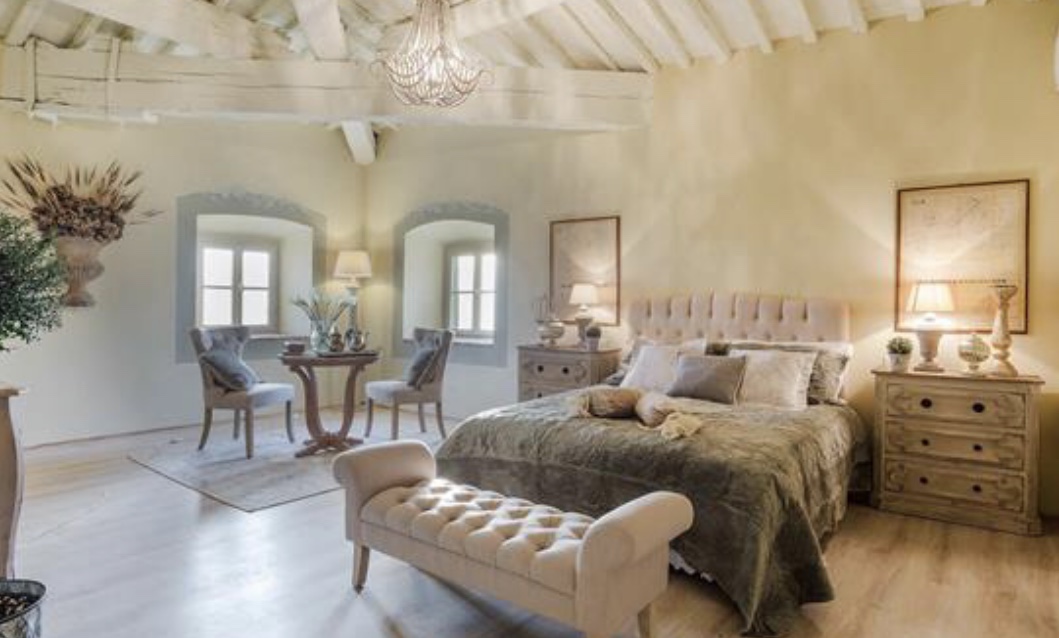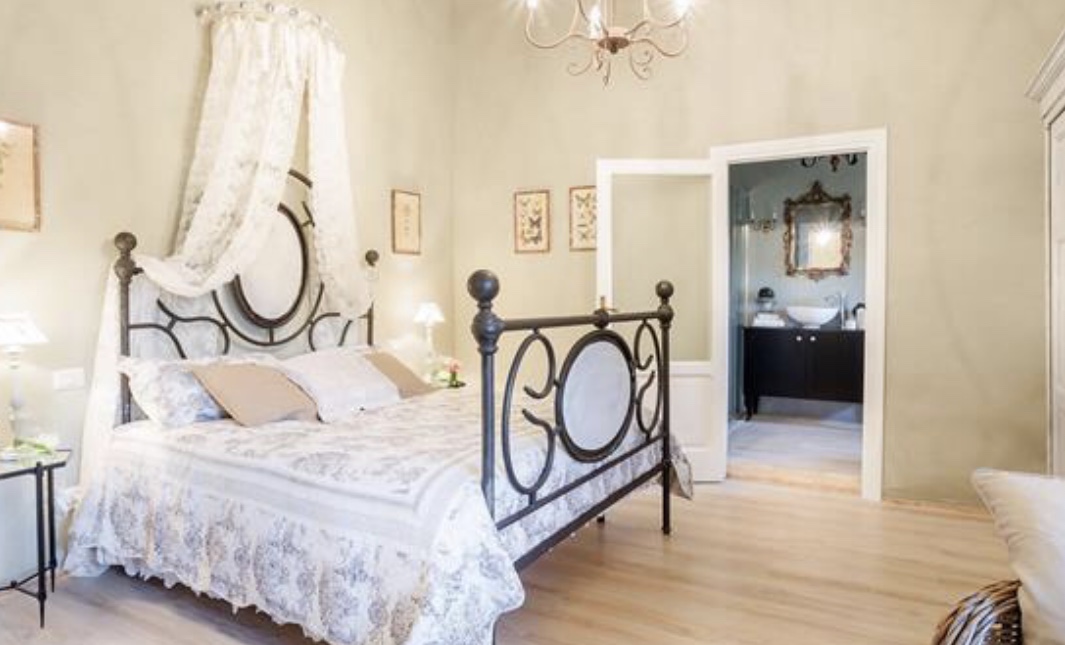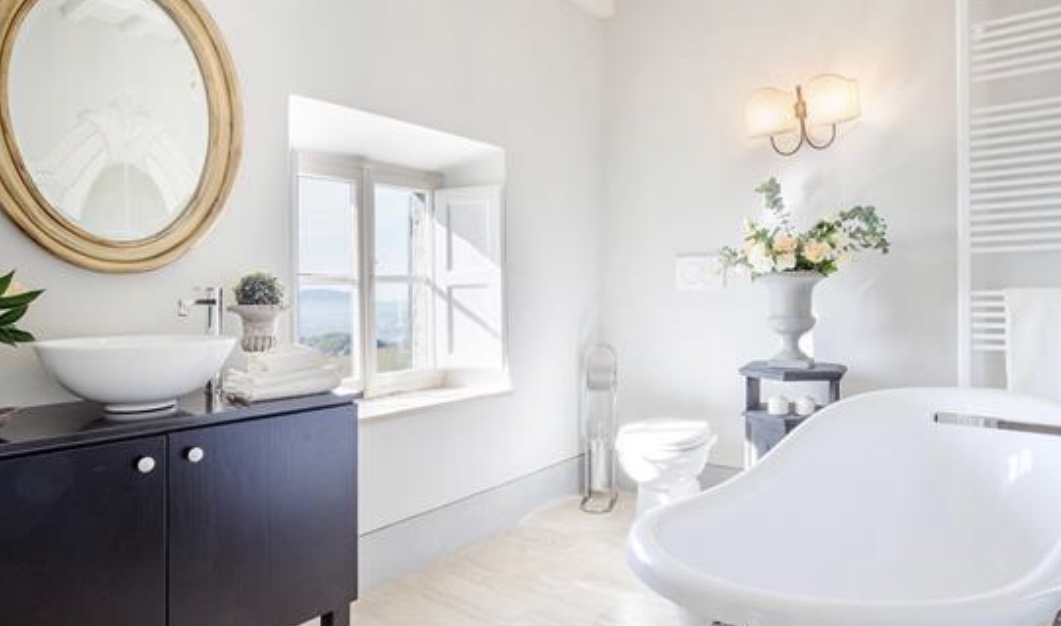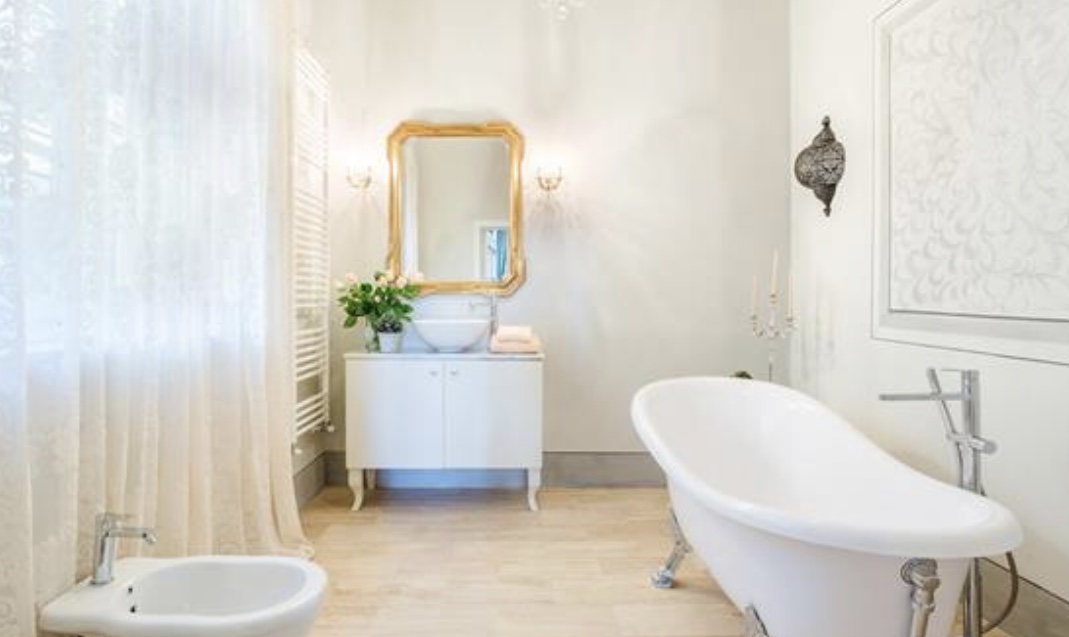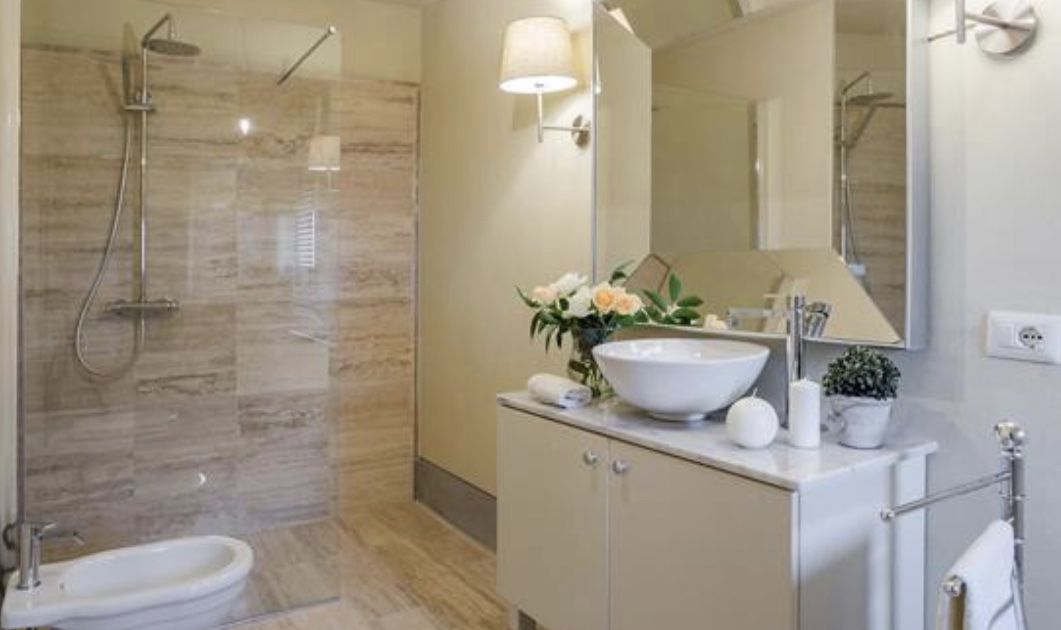 Fit & Fly Tuscany will be held at a 12-bedroom private villa located in the countryside 20 minutes outside Lucca, Italy and featuring panoramic views of the surrounding hills, vineyards, and villages. The villa is modernized, yet also retains its Italian style throughout the decor.
The air conditioned villa includes a lower ground floor with an indoor heated plunge pool, a sauna, and an area for lounging. The ground floor includes two living rooms, a modern kitchen, a dining room with seating for 24, a billiards room, a laundry room with a washer and dryer, and four bedrooms, each with a bathroom. The upper floor includes a third living room, an office, and eight bedrooms, each with a bathroom. Outdoors, there is a swimming pool surrounded by ample lounge seating.
The following room types are available:
Single Occupancy Master Bedroom - master bedroom with queen size bed, sitting area, fireplace, and ensuite bathroom

Single Occupancy Room - queen size bed with bathroom

Double Occupancy Room - two twin beds in a standard room with bathroom

Double Occupancy Room - shared queen size bed with bathroom (note: this double room can only be booked by two friends traveling together)
Please note that each bedroom is uniquely decorated. Bedrooms in the category in which they are booked - single or double - will be assigned at random to guests, so there will be variation in the style, size of, and views from each room. Also, please note that the property is located on a road that connects small villages in the hills above Lucca such that some traffic noise should be expected.
Fitness Classes, Activities, and Excursions
Fit & Fly fitness instructor Sydney Miller will be teaching her own brand of daily fitness classes, HOUSEWORK, which is a full-body sculpting and conditioning workout combining low impact sculpting exercises mixed with high intensity cardio and strength. In addition, excursions throughout the week will include an Italian cooking class and a guided bike tour to a local winery for a wine tasting. One of the highlights of the week will be an authentic truffle hunt for the Scorzone summer black truffle, which is found in Tuscany. We will work alongside our truffle hunting guide, Riccardo, and his truffle hunting dog to unearth truffles. We then take our truffles back to Riccardo's home to learn how to best clean and prepare them. A multi-coursed truffle-themed dinner with wine will follow.
Meals
Breakfasts, lunches, and dinners will be prepared at the villa by our chef, Ally Beattie. Ally is our personal chef in Ibiza, and he will be traveling with us to Tuscany. While many of our retreat meals will be on the healthier side, this is Italy so we will indulge a bit too! The group will enjoy a truffle-themed dinner following our guided truffle hunt. And we will enjoy the fruits of our labor following an Italian cooking class. Tuscan wine will be sampled and enjoyed a time or two as well!
Pricing and Reservations
Fit & Fly Tuscany includes the following:
Eight days/seven nights accommodations at a private villa

Breakfasts, lunches, and dinners prepared by our personal chef Ally Beattie

Daily fitness classes taught by Fit & Fly's fitness instructor Sydney Miller

Photography taken during the retreat by travel photographer Anna Kloots

Truffle hunt in the woods alongside truffle dogs and a truffle expert who will teach the group about truffles followed by a four-course truffle-themed dinner, including Tuscan wine

Guided bike tour to a local winery for a wine tasting with cheese and charcuterie

Italian cooking class

Day exploring Lucca

Complimentary WiFi

Round trip transportation to all group activities and excursions during the retreat
Fit & Fly Tuscany is priced per person as follows:
Double Occupancy (shared queen bed) with Bathroom - $4,200 per person

Double Occupancy (2 twin beds) with Bathroom - $4,600 per person

Single Occupancy (1 queen bed) with Bathroom - $5,600

Single Master Bedroom (1 queen bed) with Ensuite Bathroom - $5,900 (SOLD OUT)
Rates do not include airfare to and from Pisa or Florence; airport transfers to and from the villa; alcoholic beverages; two lunches and one dinner during the retreat; additional spa treatments or supplemental activities; or optional gratuities for villa staff.
We have a limited number of spaces available, so contact us here or at info@fitandflygirl.com to reserve your spot for Fit & Fly Tuscany!